Home
The goal of the project is to define, develop, and distribute best practices for planning and construction on Indonesian coastlines to reduce tsunami safety risk.
Our focus is on saving lives, with building resiliency playing a less significant role. We want every Indonesian to be as safe as possible.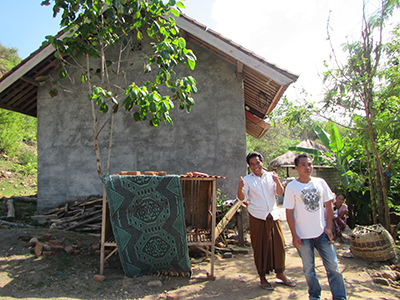 Originating authors: Dr. Anne Arendt, Utah Valley University; Rubi Hernandez-Turner, Utah Valley University; Khaliun Amargarjal, Utah Valley University
This work is being completed as part of an already-established collaboration with Brigham Young University (Profs. Ron Harris and Chad Emmett, and students), the non-profit In Harm's Way, the Red Cross, Universitas Pembangunan Nasional (Indonesia, Carolus Prasetyadi and students), the Indonesian Federal Science Organization (LIPI), and the Indonesian Federal disaster management agency (BPBD) where related projects have been implemented to assess and reduce Indonesian tsunami risk. Learn more about the Collaboration Team.
Indonesia has had several significant earthquakes and tsunamis over the recent years. The 2004 magnitude 9.1 earthquake and tsunami in Sumatra, but even smaller earthquakes have a sizeable impact. The magnitude 6.3 earthquake near Jogjakara in 2006 had a death toll of over 6,200 with thousands more injured and more than 60,000 houses destroyed 5. Another is the 2006 magnitude 7.7 earthquake and associated tsunami in Pangandaran, West Java. While there was only weak shaking and no ground motion damage from the earthquake, there was extensive damage and losses of over 600 lives from the tsunami. An inspection after the earthquake showed extensive damage to wooden and unreinforced masonry buildings that were located within several hundred meters of the coast 6. Many areas of Indonesia may also be in harm's way.
The guidebook exists as a living document can continue to be refined by others well in to the future. It is designated as Creative Commons attribution non-commercial. While attribution must remain for the originating authors, others may edit, copy, distribute, display, and make derivative works and remixes based on it but only for non-commercial purposes. We strongly encourage individuals to make modifications and additions to the pages within this Wiki and thus it has open access to all for editing.
To get started, please click the links on the left.